On the right track – harvesting debris emanating from our forests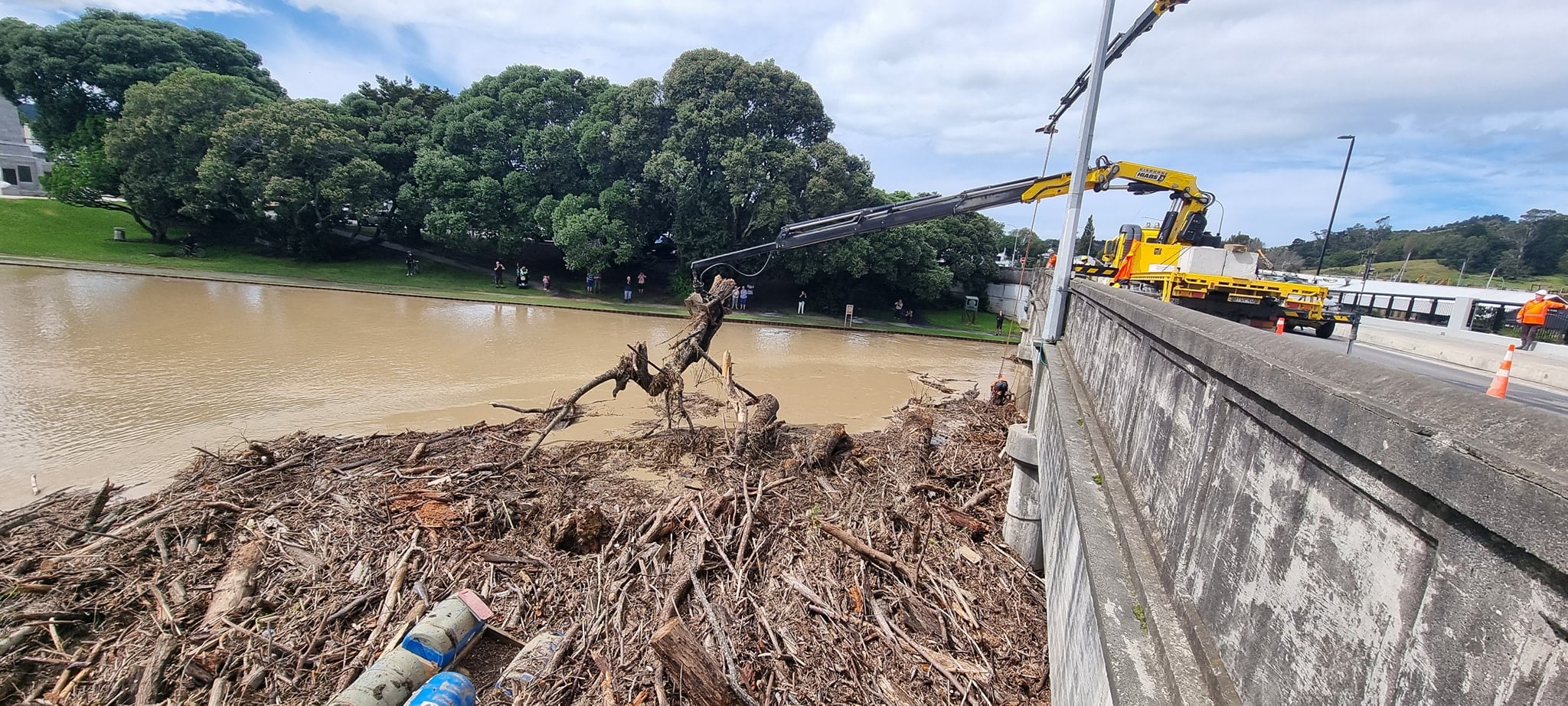 Update from EWC
28 MARCH 2022
The damage and impact this weather event has had on whānau, communities and infrastructure in our region has been terrible, and we first and foremost extend our thoughts to those impacted.
In the past few years forest owners in the Tairāwhiti region have implemented a number of measures to ensure that harvesting debris from our forests is managed and mitigated. This extreme weather event has provided us with confidence that we are on the right track, and the changes we are implementing are having a positive effect in reducing the amount and size of harvesting debris emanating from our forests. Of course, there is more to be done, and we are committed to that.
What is noticeable after this event is the predominance in the woody debris of poplar, willow and other species of trees not associated with pine forests.
We have a number of methodologies in place, and while no one solution is a 'silver bullet' we believe it's taking a much more informed approach to forestry in general, and using a number of methodologies in unison, that is having an impact. That includes things like reassessing where and how we are planting, excluding some areas that are high risk, and planting other species like natives on land that is vulnerable. We also prioritise carting away logs from unstable areas of the forest.
An environmental focus group, consisting of Eastland Wood Council members, has been established to ensure we are iteratively looking at solutions to reduce the risks from flood events. This includes a Memorandum of Understanding, containing forestry practises that EWC members will undertake to mitigate mass mobilisation of harvesting debris. It is in the process of being peer reviewed by environmental planners and Professor Rien Visser (School of Forestry, University of Canterbury).
We are currently keeping all our heavy vehicles off the road to prevent further damage and allow contractors to repair the roads. We are committed to supporting the community to recover from this emergency and are offering our services with machinery and personnel. At the moment, our members are in planning mode, having undertaken aerial and ground assessments, and now planning for the clean-up phase, supporting our neighbours and community as required.