Update from one of our members: Ngati Porou Forests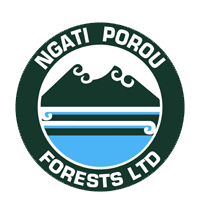 22 FEBRUARY 2023
Update on behalf of Ngati Porou Forests general manager Daniel Williams:
"Our priority is the safety and well-being of our staff and contractors, as well as the communities in which they live. We are thinking of both our work and Tairāwhiti whānau as the response and clean-up after Cyclone Gabrielle continues. We must also acknowledge whānau that have been affected in other regions.
"Here and now, we are supporting with efforts including delivering welfare packages to whānau and neighbours, supplying generators and other equipment to those without power, and deploying our staff to clear out flooded homes and businesses. In Tokomaru Bay, where roading access has been cut off, our staff have been working with local farmers, utilising our Can-Am vehicle to get supplies delivered via farm tracks.
"Our teams, particularly those that work around Tokararangi and Rauponga Forests, are impacted as roads and other crucial infrastructure is repaired. We are grateful for their patience as these necessary works are underway and are here to support our people and our community however we can.
"Sadly, cyclones and other significant weather events are becoming more regular, and it's upsetting to have had two in such quick succession. Cyclone Gabrielle is yet another reminder that we need to look at how we utilise our whenua to create sustainable outcomes for our people, and we are committed to doing this."