EWC meeting with Her Worship The Mayor Rehette Stoltz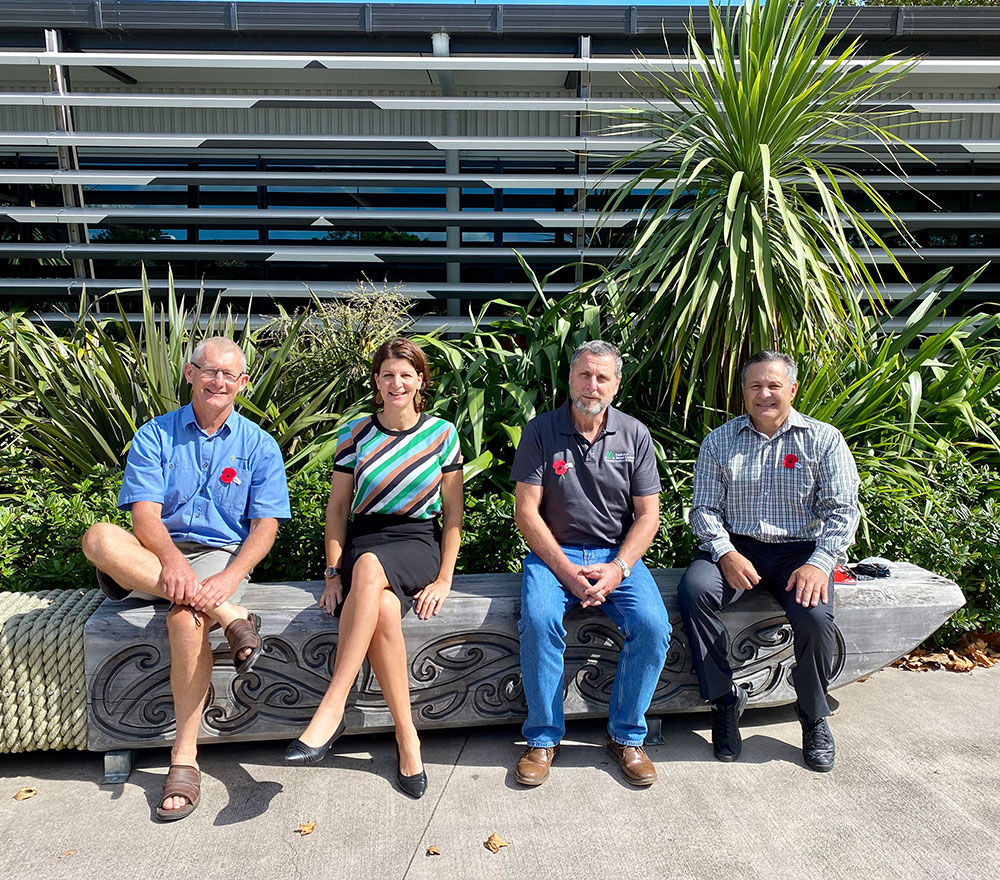 Forestry Industry acknowledges Her Worship The Mayor Rehette Stoltz
06 APRIL 2022
Representatives of the Eastland Wood Council met with Mayor Rehette Stoltz as part of the forestry industry's collaboration with GDC.
EWC took the opportunity to acknowledge Mayor Rehette Stoltz for her leadership and support throughout the state of local emergency, including her advocacy on behalf of Tairawhiti to central government.
The team at GDC and affiliated have done a tremendous job, in the face of difficult conditions and limited resources.
The forestry industry is in recovery mode and complying with council protocols regarding access to the network.
EWC members remain available to assist and support impact areas.
We also acknowledge the importance of the collaboration we have with GDC which is vital to primary industry and community.
Pictured left to right following meeting: Bill Wheeler (Ernslaw Regional Manager, Eastland Wood Council Board Member; Her Worship The Mayor Rehette Stoltz, Gisborne District Council; Eastland Wood Council Chairman Ian Brown; Eastland Wood Council CEO Philip Hope.