Juken confirms Gisborne mill closure, 80 jobs to go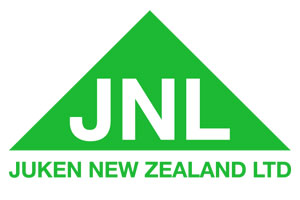 21 November 2023
This is a big loss for our region and the sector. We really feel for all those who are impacted.
Read the full Gisborne Herald article here
Media statement from Hiroyuki Kawado, Managing Director, Juken New Zealand, regarding Gisborne Mill
"Today, I informed employees at our Gisborne Mill that I have made the difficult decision to proceed with the proposal to stop operations and close the mill by the end of March 2024, at the latest. This followed two weeks of consultation with employees about possible options for the mill's future, which included temporary closure until business conditions improve and/or a buyer is found, or permanent closure.
"It is with sadness that I have advised them that the decision has been made to stop production as we cannot continue with the ongoing losses being made by the mill and have not identified an alternative solution that will turn the situation around.
"Our Gisborne Mill opened in 1994 and has been producing a small range of specialised wood products, mainly for the Japanese housing market. Unfortunately, demand for its products has continued to decline over the past five years and is not expected to improve. The mill's age also means it needs significant investment if it is to continue its effective production and safe operation.
"While we are still open to having conversations about selling the business, or part of the business, to suitable buyers, this is likely to take a significant amount of time. We have therefore advised the mill's employees that it is our intention to complete all work in progress by 22 December 2023 and then stop production. This will directly affect around 60 employees. A transition crew of 20 will ensure the mill can remain operational until 31 March 2024, at the latest.
"We are now consulting with affected staff to understand who may be interested in being part of that transition crew and/or redeployment within our wider business. Notice of redundancy will be given once we have considered all requests for such roles. That is likely to be given next Friday.
"This is a difficult time for our people at the mill, and we acknowledge how hard this news may be for them and their whānau. Hence, we will have comprehensive support in place to assist them to find new employment including an opportunity to meet with local employers and training providers on-site. We are also engaging with local community leaders including the Gisborne Council and Trust Tairāwhiti. The support that has been offered throughout the community is appreciated."